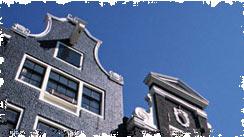 Business Legal Consultancy is a Dutch website which forms a marketing and communication extension of the partners of this website for the provision of comprehensive and professional legal and business services to both Dutch and international clients.
Dutch Real Estate Law in the Netherlands - Holland

The partners of this website advise on issues regarding the sale or lease of real estate property in the Netherlands - Holland and EU Countries. They have expertise on contractual issues and zoning issues and they assist both buyer and seller of real estate and both lesser and lessee of real estate.